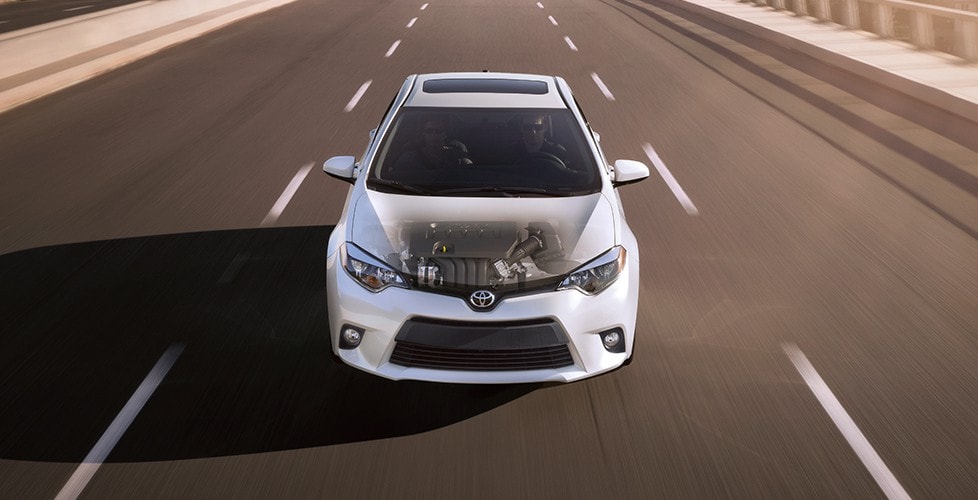 What is an Oil Change?
The oil change process includes draining out the old oil in the motor and replacing it with new and fresh motor oil. We also replace the oil filter to keep your engine running at its best performance. Changing your oil for your vehicle should be a regular scheduled service in order to increase the longevity of your engine.
Three main functions that oil does for your engine:
Keeps all of the engine components working together smoothly
Deters carbon and varnishes from building up within your engine
Draws heat out of the combustion chamber within the engine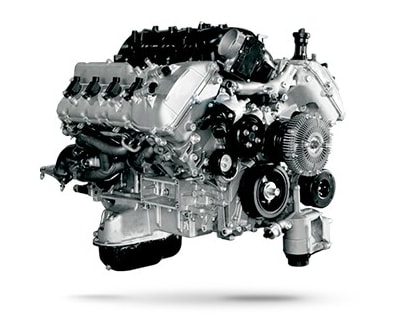 How often should I change my oil?
For newer vehicles, we recommend changing your oil every 5,000 miles or every 6 months (whichever comes first). For older vehicles, it varies. Please visit us so we can evaluate your car and let you know how often you should change your cars oil.
Why should I get my oil changed?
The oil places a very important roll to your engine. Over time, the oil does absorb different things such as water, dirt, and combustion from other products. If the oil is not regularly changed, it can cause corrosion within the engine, and you will have a larger expense to deal with.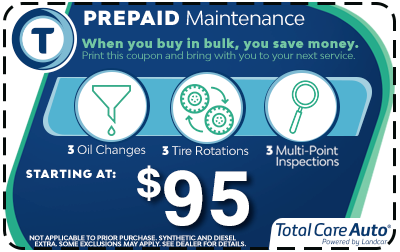 Prepaid Maintenance Savings!
That's the logic behind a Total Care Auto Powered by Landcar Prepaid Maintenance Plan-you'll save money by paying upfront for necessary maintenance you'd eventually pay for anyway.
When it comes to your vehicle's maintenance, $1 of prevention is worth $100 of cure. A regularly maintained vehicle is safer, more reliable, and can be the difference between enjoying the drive or being stranded on the road.
With Total Care Auto Powered by Landcar Prepaid Maintenance, you can pick a custom plan that fits your needs, whether you're always on the road or occasionally running errands.

Where can I get my oil changed?
Right here at our service center! Any make or model, we can change your vehicles oil and oil filter. Please schedule an appointment with our service drive to get your service done today. Be sure to ask what specials we have for oil changes!