You've put in years of hard work, first in grade school and then in college. After all of that struggle, effort, and studying you deserve something amazing to celebrate your success and graduation! Welcome to the Toyota College Program, a way for you to reward that hard work with a new Toyota of your very own.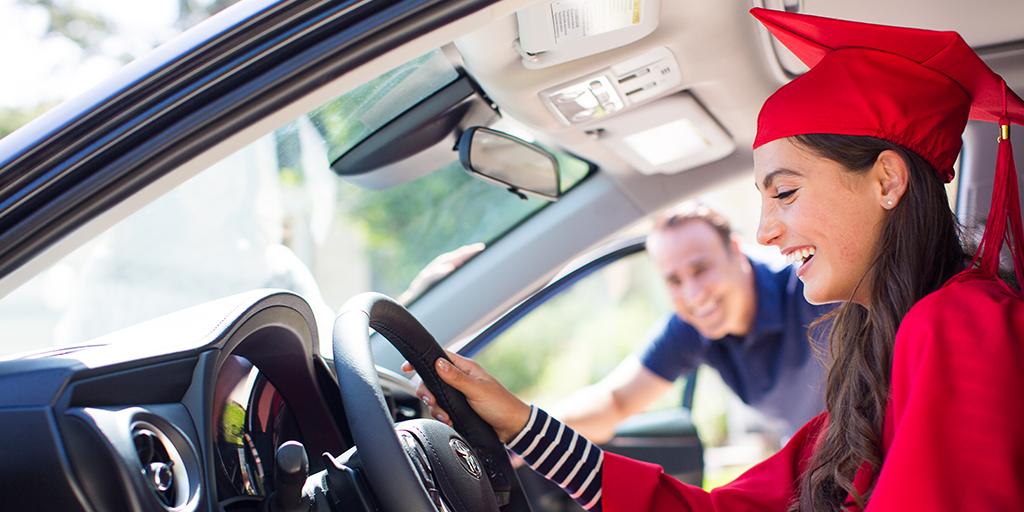 How Does It Work?
If you are set to graduate in the next six months or have graduated from an accredited four-year college, university, or registered nursing degree program in the last two years you are eligible for this great offer. You are also eligible if you have an upcoming graduation from an accredited two-year institution including trade or vocational schools. Don't worry grad students, we aren't leaving you out either! After a Master's program, you deserve a New Toyota too.
What Does It Entail?
Through this program, Toyota gives graduates a $750 rebate on select used or new Toyota models such as the Camry, Corolla, Prius, Tacoma, RAV4, Yaris, and more. Not only will you receive that rebate—Toyota will also waive the security deposit on your lease. The lease terms and APRs on these special deals are super competitive and perfect for graduates who are just starting out.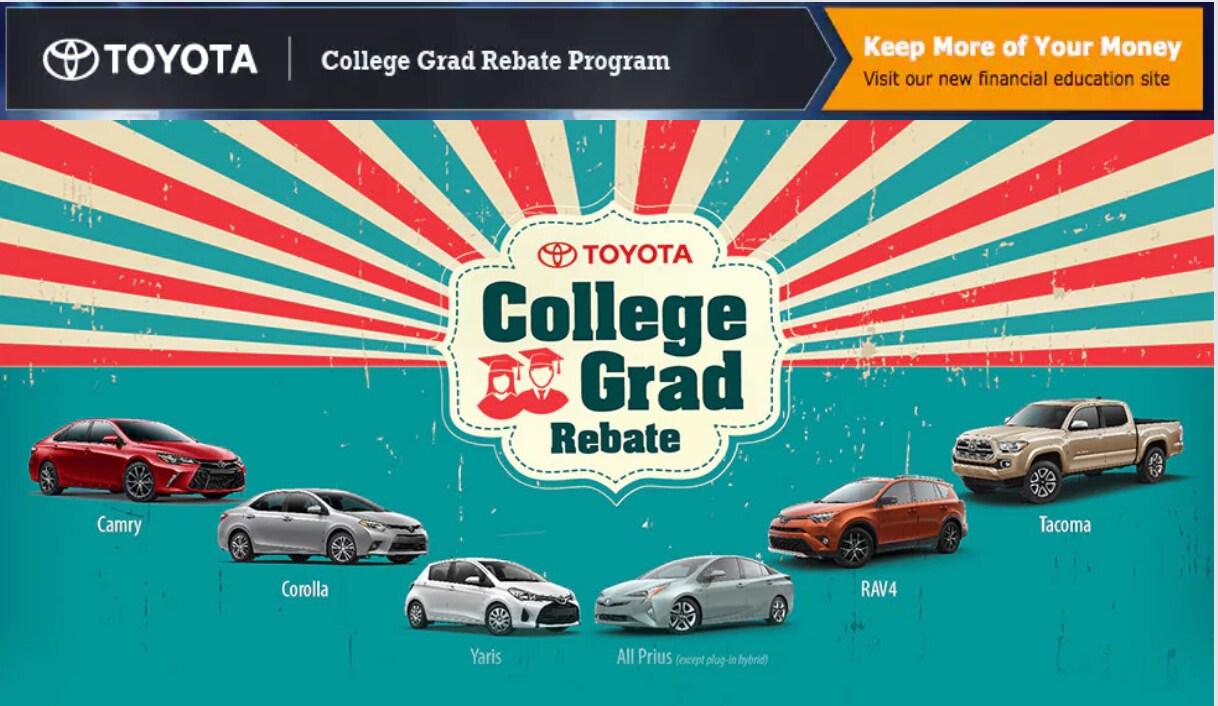 What Do I Do Now?
If this deal sounds like the perfect deal for you, it's time to come see us at Larry H. Miller Toyota Corona. Our inventory has tons of amazing options for you to choose from and our trained and certified staff will be so excited to help you celebrate your graduation in this amazing way. We'll show you how much it pays to go to college by showing you the star treatment when you come see us. Our dealership is open seven days a week so no matter when your graduation party is, we'll be ready to keep the celebration going with you. Give us a call at (877) 611–0050 to schedule your test drive.